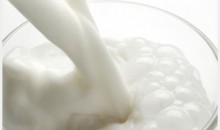 VVRS Skimmed milk powder is obtained by removing water from pasteurized skim milk. It contains 5% or less moisture (by weight) and 1.5% or less milk fat (by weight). Skimmed milk powder has a minimum milk protein content of 35%.
Skimmed milk powder is classified for use as ingredients according to the heat treatment used in their manufacture. There are three main classifications: high-heat (least soluble), medium-heat, and low-heat (most soluble).
VVRS Skim Milk Powder is manufactured from quality skim milk which is heat treated to give a consistent level of denatured whey proteins in the mid-medium heat range. It is then concentrated before being gently spray dried through a two-stage drying process.
Because if its preparation of removing the fat from whole milk, it is suitable for therapeutic conditions like Diabetic, obesity, high cholesterol, heart diseases, hypertension etc…
Skim milk powder is a natural product obtained from almost complete evaporation of water from fresh milk. Skim milk powder is a long-life product widely used in the production of chocolates, ice-cream, cakes, bread and edible concentrates.
SPECIFICATIONS:
Skimmed Milk Powder (1 st Grade / Premium Grade):
Milk Fat : Max 1.25 % Moisture : Max 4.00 %
Protein : Approx. 35 % Minerals : Max 8.00 %
Titrable Acidity : Max .015 % WPNI : 1.51- 5.99mg/gm
Plate Count : Max 10,000/gm
Coilform,Salmonella, Yeast, Staphylococci : Absent
Typical Applications
For bakery, confectionery, dairy, meat products, and prepared mixes as:
An economical source of nonfat dairy solids
A source of functional dairy solids
Skimmed milk powder is important for good loaf volume in breads
Skimmed milk powder is important for optimizing sensory properties in dairy foods and beverages
A partial replacement for whey protein concentrate that provides similar concentrations of lactose but different types of protein and minerals/ash
An easily transported and stored dairy ingredient
The product is readily soluble in lukewarm water. It is especially useful for diet preparations or for use by people on low calorie and high protein diet.
FORM: POWDER
Packaging: Bag
Weight (kg): 25
Category: Milk Powder
Type: Dried Skimmed Milk
Place of Origin: Australia
Certification: HACCP, QS, ISO
Shelf Life: 12 months
We can provide all standard Export DOCUMENTS: HEALTH CERTIFICATE, CERTIFICATE OF ANALYSIS, CERTIFICATE OF ORIGIN, PACKING LIST, WEIGHT CERTIFICATE AND INVOICE